Welding (WLDG 100A)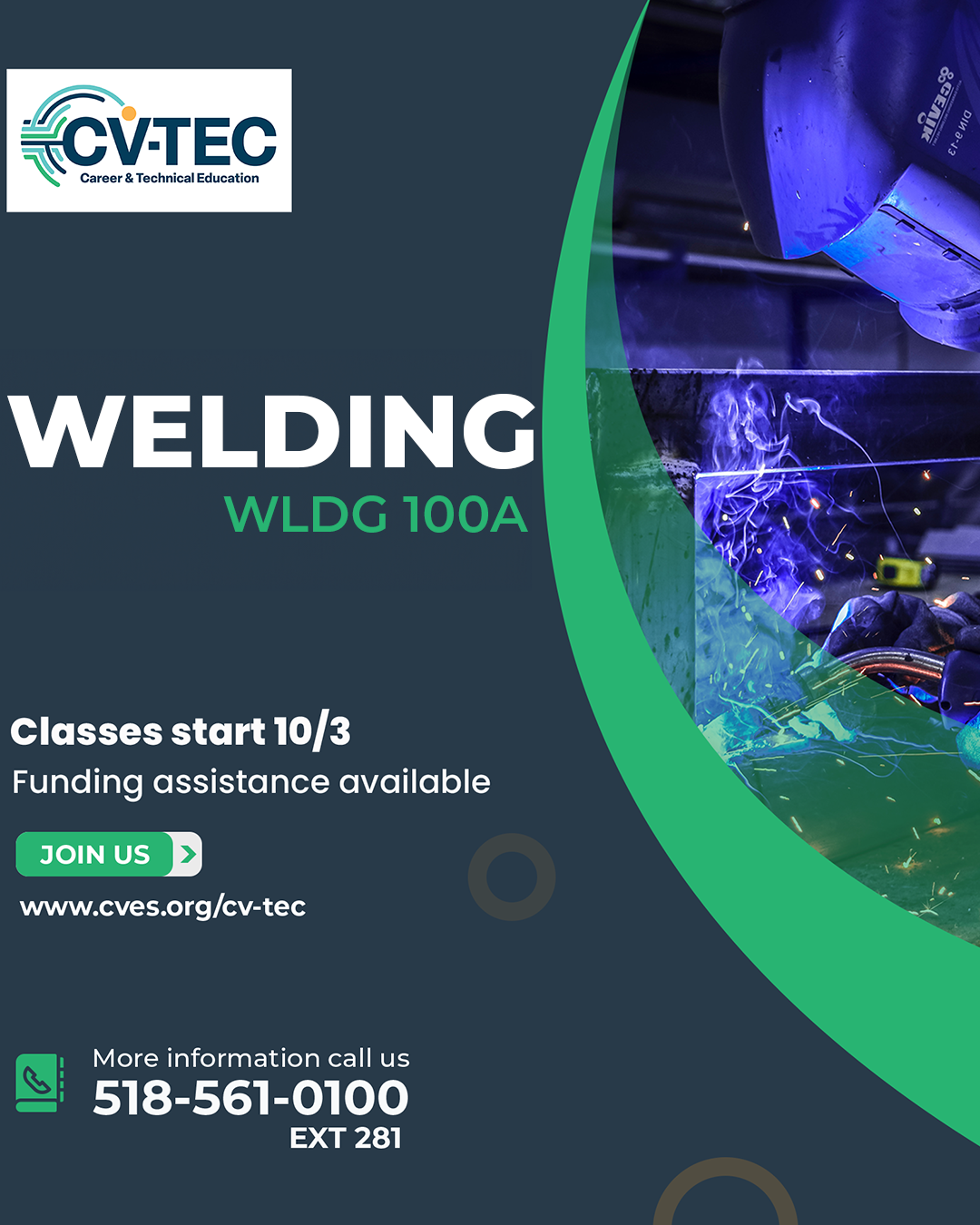 Hands-on, exploratory course will allow adult participants to practice MIG, TIG, and Arc
Welding, various welding positions, and the application of oxyacetylene cutting for weld
preparation and fit up. Students are required to purchase their own welding shield, welding
jacket and gloves. Instructor is a certified welder.
Funding assistance is available for this course. For more details, please click here to view the Adult & Continuing Education Fall 2023 Catalog.
Feel free to call us at 518-561-100 ext 281 with further questions.