Open Carpentry Shop (OPCS 100B)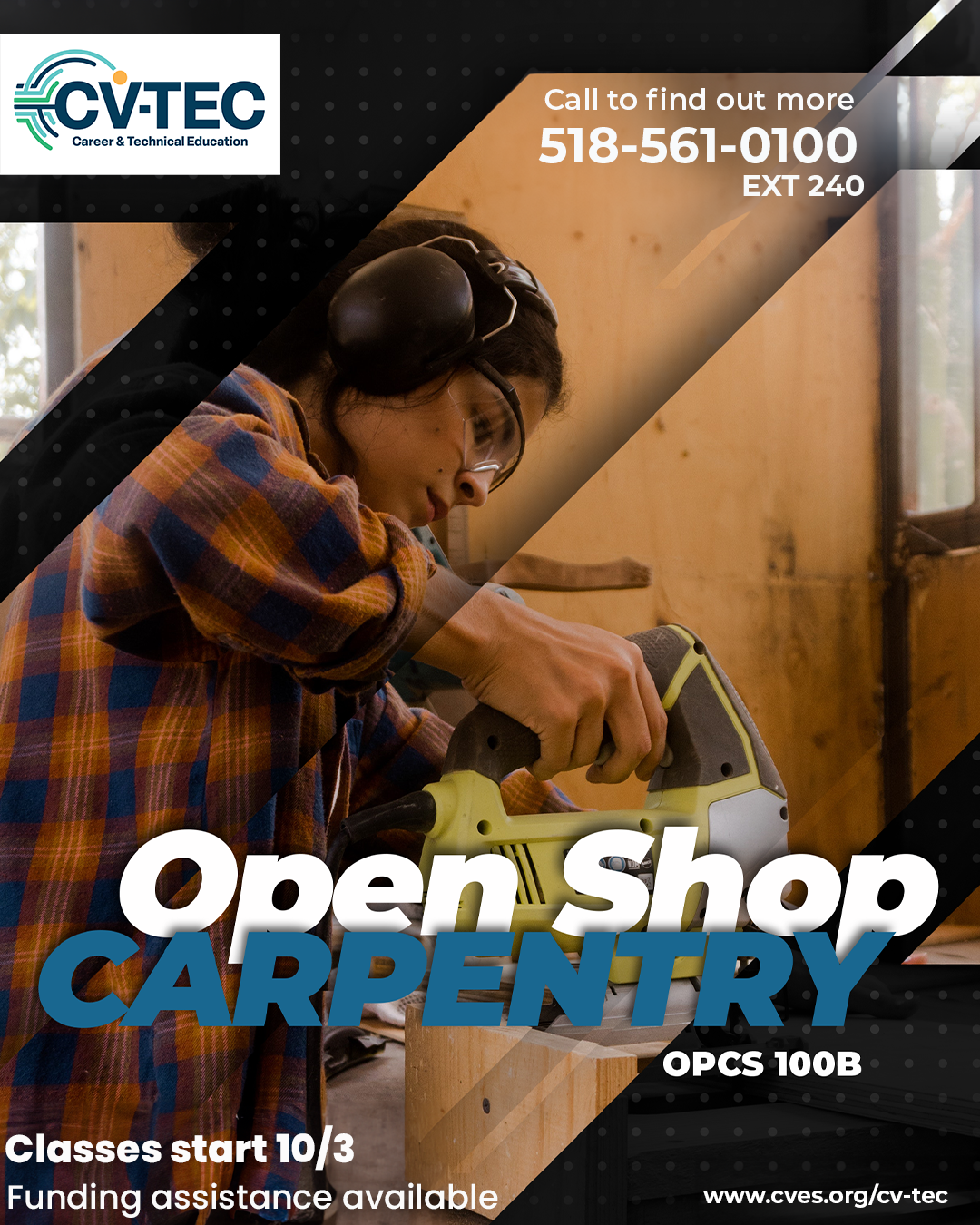 Did you ever want to create your own wooden project, but did not have the space or the
tools? Come to CV-TEC's open wood shop to work on your dream project or to work with our expert instructors and build one of our stock projects. Our expert staff will be on hand to help build confidence in power tool use to teach wood working skills and provide wood working assistance.
After students complete an online safety course and a skills assessment, they will have access to the shop and tools to complete any instructor-approved projects.
Funding assistance is available for this course. For more details, please click here to view the Adult & Continuing Education Fall 2023 Catalog.
Feel free to call us at 518-561-100 ext 240 with further questions.