Ground School for Perspective Pilots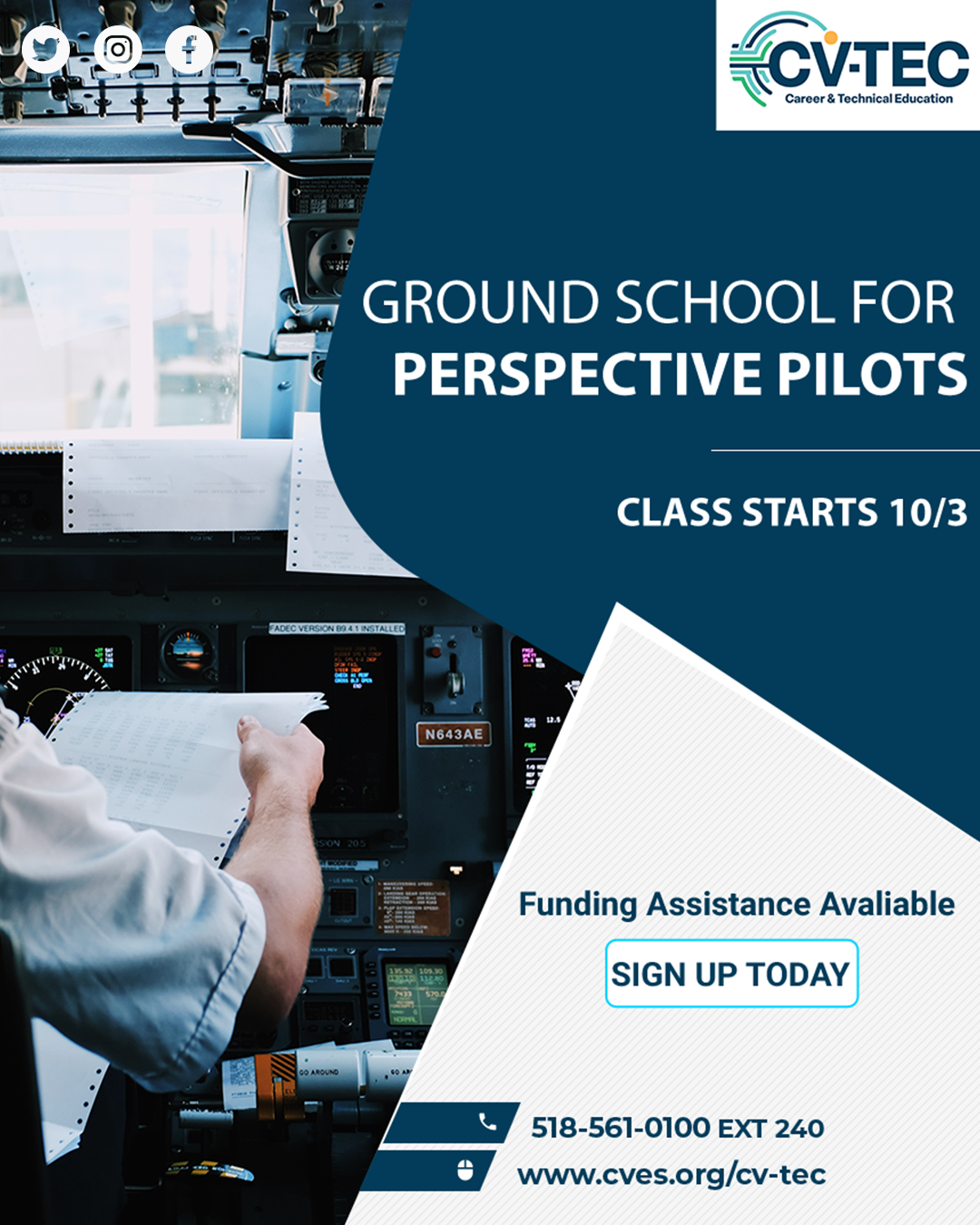 This course is designed to help students evaluate the exciting field of aviation as a career or hobby. The program prepares students to successfully pass the FAA private pilot written exam. Upon passing completion of the course, students will receive an endorsement to take the FAA Private Pilot Written Exam. Participants interested in pursuing flight lessons must make non-affiliated, separate arrangements with qualified flying schools.
Funding assistance is available for this course. For more details, please click here to view the Adult & Continuing Education Fall 2023 Catalog.
Feel free to call us at 518-561-100 ext 240 with further questions.