Welding (WLDG 200A)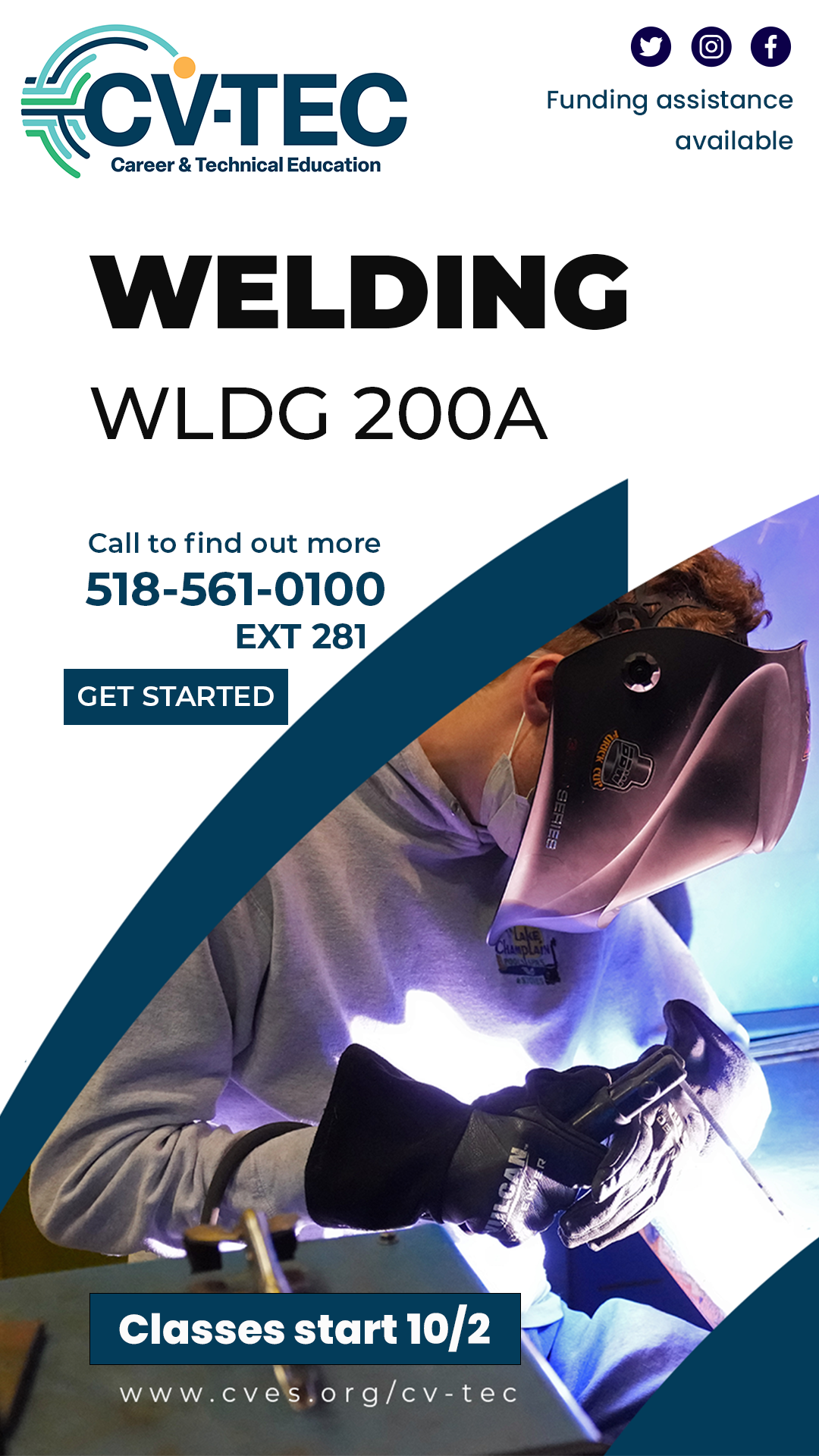 Challenging adult "Job Upgrade" course designed for participants possessing welding experience and who seek to expand their professional expertise by passing an American Welding Society (AWS) D1.1 structural steel code test. Hands-on, learning opportunities based on industry partnerships will teach students the essentials of Stick Welding (SMAW), and welding theory. AWS certification testing will be provided at the end of the course. Students supply personal helmet, clothing, and safety gear.
Funding assistance is available for this course. For more details, please click here to view the Adult & Continuing Education Fall 2023 Catalog.
Feel free to call us at 518-561-100 ext 281 with further questions.