Success Stories
School Library Systems Uses ARPA Funding to Support Students   
 As part of the American Rescue Plan Act, otherwise known as the COVID-19 Stimulus Package, so many entities were boosted back up following the economic downfall caused by the pandemic.  
    School libraries supported by CVES were part of that group.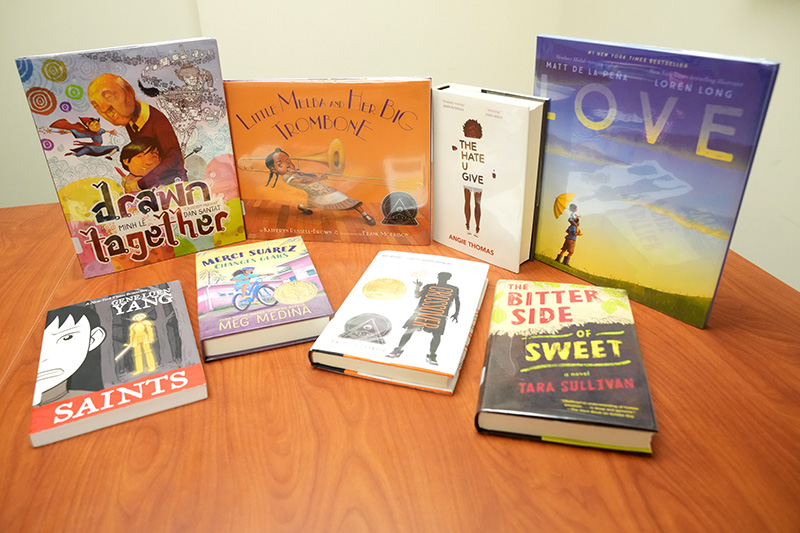 In early 2022, our School Library Systems — led by Susanne Ford-Croghan — received nearly $10,000 in ARPA funding that needed to be used to fit the NYSED DEI (Diversity, Equity and Inclusion) Framework.  
    So Ford-Croghan reached out to all librarians within the 16 component districts of CVES. She asked what eBooks and audio books they would like to have her place an order for, which would be made available in the School Library Systems' Overdrive Library that all schools can access.  
    "If you think about it, libraries and books are a great tool to reflect and relate to every student in our schools," Ford-Croghan said. "Every school district has limited funds, so the fact we can provide them with these books is fantastic. That's why we are here. We are here to help."  
WORKING TOGETHER  
    Ford-Croghan was ecstatic once she found out there was extra funding to support school libraries.  
    Making sure to keep with the guidelines of the funding, all books purchased needed to have a diverse nature.   
    "This grant was unique because I did not have to apply for it, and there was no lobbying," Ford-Croghan said. "We just had to write out a plan, and the money was there."  
    And once the money was available, Ford-Croghan and school librarians began to collaborate and see what books would be selected.  
    Plattsburgh High School Librarian Tasha Nadge comically described herself looking like a mad scientist saying, "Excellent," and tapping her fingers back and forth in front of her face when she found out about the opportunity.  
    "With this grant, we all were looking at our collections and wanting to make sure our selections speak to every single student," Nadge said. "When you are a librarian, every student is your student. We are connected to every kid. When there is extra money, it helps us tackle our wish list."  
INCREASING DIVERSITY  
    Since the eBooks and audio books needed to have a theme centered around diversity, librarians saw the funding as a wonderful opportunity.   
    "It's great we were able to focus on diverse books as the main focus," Nadge said. "It's so important for all students to see themselves in literacy and also see people that are like and unlike them as main characters."  
   After Ford-Croghan gathered all feedback and wish list items from component district librarians, she placed an order on their behalf for the Overdrive Library.   
    "There is a platform there for us to use and expand upon," Ford-Croghan said. "It's really exciting to see the students benefit from the funding received."  
NEW SELECTION IN ACTION  
    Now that Ford-Croghan helped facilitate and execute purchasing for the new eBook selection, school libraries have new options for students.  
    White Smoke by Tiffany Jackson was one book that Nadge mentioned that has become popular among her students.  
    "The main character is a Black teenager, and it deals with race, but with a horror theme," Nadge said. "I read the entire book on one flight and thought it was the best book. I was recommending it to a ton of my students, but I only had one copy. When Susanne bought that as part of the eBook selection, I was excited because now all our kids could read it whenever they wanted. That's a great example of how this grant was helpful."  
    And according to Nadge, eBooks are still popular with her students. Just a month into 2023, she already had more eBooks checked out than in all of 2019. Now with the addition of a diverse collection, the popularity continues to grow.  
    "The kids really love the options they have now because I think there's a new mindset that allows them to want to try something new and read something different," Nadge said. "This opens up the doors to other opportunities now because we are seeing plenty of success with this."