Success Stories
CVES Benefits Team Adds Specialized HRA/FSA Support     
Champlain Valley Educational Services prides itself on providing the highest quality service possible to all its stakeholders.  
    CVES identified a new opportunity for support and created a sub-Co-Ser of its CVES Benefit Services — Employee Benefit Plan Administration (Co-S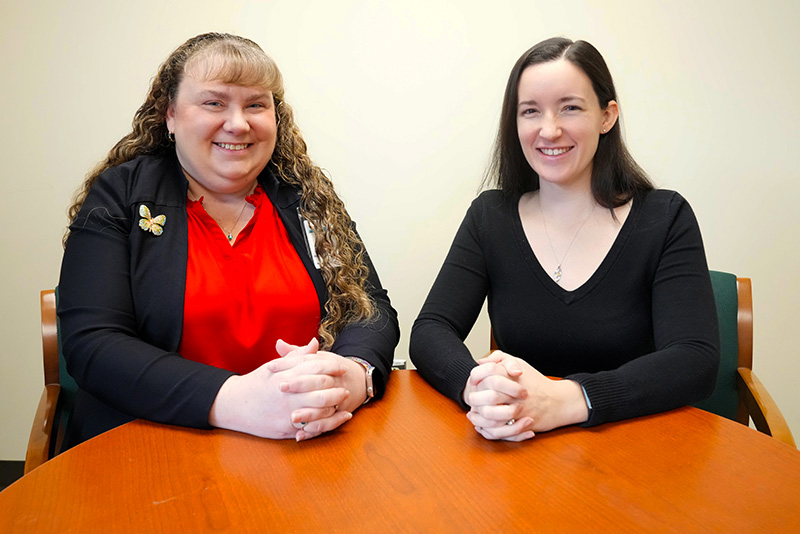 er 602.200).  
    Led by Benefits Director Vicki Demarse-Giroux, this new component of Benefits Services offers Flexible Spending Account (FSA) and Health Reimbursement Arrangement (HRA) administration. These programs are administered with school business office practices in mind. Reporting and billing structure works to accommodate schools while being member focused.  
    Setting up this service typically takes a year or longer, but CVES put normal circumstances aside once the need was identified in early 2022 and went into full operation as of July 1, 2022.  
    "That's the beauty of being at a BOCES. If you can dream it, you can do it," Assistant Superintendent of Management Services Eric Bell said.  
   "Districts had a need. They were not getting high-quality HRA/FSA from the pre-existing vendor, so to meet that need and overcome that challenge, CVES decided to develop its own cooperative service."  
FULLY OPERATIONAL  
    The Employee Benefit Plan Administration offers convenience to its employers and employees with online claims submission, no-cost debit cards and mobile applications.   
    "We had been asked to consider this for many years," Demarse-Giroux said. "Our districts were telling us for years that there was a need for a person who understood the way the schools worked and what our employees needed."  
    Commitments from school districts began to trickle in during Spring 2022 before the service officially launched.  
    AuSable Valley, Beekmantown, Boquet Valley, Keene, Moriah, Northeastern Clinton, Northern Adirondack, Peru and Plattsburgh are currently enrolled. CVES employees are also supported.  
    "Some of the feedback we got from Keene recently was, 'We were relatable, and we got it,'" Demarse-Giroux said. "When Keene Superintendent of Schools Dan Mayberry said that, it was what we had been waiting to hear. It was a great way for us to put a measuring stick to our services, and we knew we were headed in the right direction."  
HERE TO HELP  
    When a school district has a question, CVES Benefits Specialist Kaitlin Bouyea is on the other line providing immediate assistance HRA/FSA participants may need.  
    The CVES Benefit Service works with school districts to create FSA Plans that fit for their employees' needs. These offerings include Basic FSA, Dependent Care FSA, HRA Administration, grace periods, runouts and carryover options for selected plans.  
    "We are always working to be better, and we have a really great team at CVES," Bouyea said. "Our ability to help our school districts and our own employees is powerful. We can offer them the convenience of being able to call us whenever and the peace of mind of knowing we have no clients outside of school districts we are worrying about."  
    As the support continues to expand, there are many options to learn about for those who are interested. No matter what an individual wants to sign up for, whether it's setting up an FSA account for Tylenol or more complex needs such as braces or eyeglasses, opportunity awaits.  
    Creating this Co-Ser in a timely fashion was a success of its own, but now the real successes will come as individuals receive assistance and support from the CVES Benefits Team.  
    "This is all about educating people about the benefits that they have," Demarse-Giroux said. "It really takes the lift off the school districts, and that's what we are here for and will always be here for. We always provide support and incredible customer service."