Success Stories
CVES Post-Grad Program Housed by Plattsburgh City School District 
   Once a storage room breaming with opportunity, The Duken classroom has been restored for post-graduate special education students. As a result of a strong partnership between The Rise Center for Success and the Plattsburgh City School District, a new program presents new opportunities for students across the region. It's also the first time in 10 years since a CVES special education program was housed in a c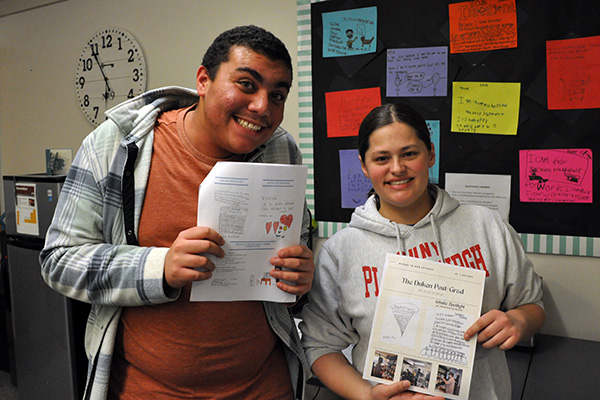 omponent district building.  
    The program has 12 students enrolled from ages 18 to 21, and according to Coordinator of Transition Programs Tonya Robinson, the post-grad program is built around transition. Transition meaning preparing students for success in their next steps such as focusing on skills preparing them for employment and adulthood.     
EXPANDING SKILLS 
    The program is available for both full and half-day students. Half-day students may spend the other half of their day at their home district or participating in a CV-TEC program. For two half days of the week, students get work experience, then they work on the Next Step transition curriculum. Next Step starts with basics of the students' skills and what they excel at, and then it matches those skills to job placements. Students also explore each part of the employment process.    
    Also, as part of the program, students work on their social skills. Aly Restrepo, the special education teacher, has her students connecting with the community. The students' community involvement is based around a theme related to employment and community resources. Collaborative opportunities with the Partners in Transition Community Pre-Vocational program housed at SUNY Plattsburgh also provide social opportunities with peers in a different setting. These opportunities assist in expanding their understanding and transferable skills as they transition to adulthood.    
COMMUNITY CENTERED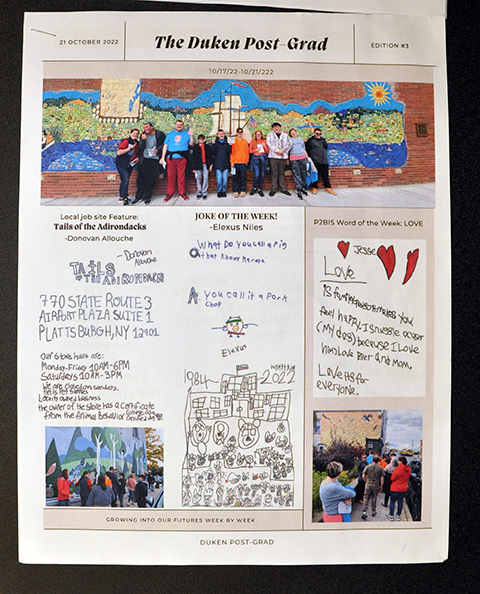 "The benefit of being down here is we're close to downtown," Robinson said. "We're able to access public transportation easily. We're able to walk downtown and access all those businesses and resources that are available in the community."     
    The opening of The Duken Post-Grad classroom has expanded the opportunities for students to connect with the Plattsburgh community.   
    "A lot of my students go out to work in the elementary and middle school cafeterias," Restrepo said. "We're making connections with the Plattsburgh district just by being in this building."     
    Sam, a student in the automotive program, cleans equipment at the YMCA and details cars. He loves to pressure wash the car mats. When Sam isn't spending time at CV-TEC, he is learning more about his job and skills he needs in the classroom with the goal of finding a job in the automotive industry.     
    "It's a wonderful program. It's very, very appropriate for what Sam actually needs," Sam's mom, Debbie, said. "It's giving him job experience, and he's made a lot of new friends. He's done really well with the new teaching staff that he's come into contact with this year. So coupled with his tech program, he is just loving every bit of his day."     
WORKING TOGETHER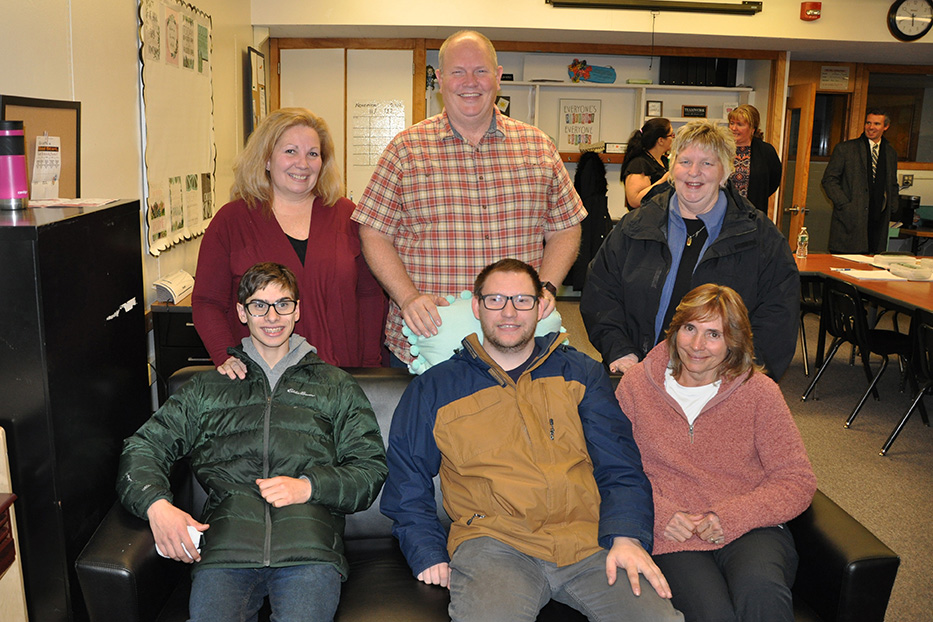 The students are also expanding their creativity within the classroom. Students collaborated on weekly newsletters that highlighted local job site features, jokes, Word of the Week, photos and art.    
    "All of the students here have worked on the newsletters," Angeline, a student, explained. "One student can do the quote of the week and the other can get pictures of their job site. Some do different things."     
    Director of Special Education Matt Slattery noted that this is the first step to continue growing the programming for students with disabilities to have opportunities and access to nondisabled peers.      
     "We want to make sure that our students are equipped for the future," Slattery said. "This is a great way to expand the regional continuum of services, and we thank the Plattsburgh City School District for partnering with us to host this program. With their support, we are able to provide this crucial education service that helps prepare students for becoming successful members of our community as adults."