School Lunch Manager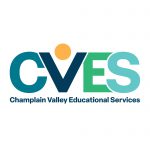 Website Champlain Valley Educational Services
Starting Salary: $45,000
Location: Itinerant within the BOCES: Initial placement in Boquet Valley, Keene, Schroon Lake, and Willsboro school districts.
Anticipated Start Date: March 2023
Position Information: This is a 10-month position with potential for additional days worked over the summer paid in addition to the salary posted above. The school lunch manager will be the newest, and 6th member of our cafeteria management team leading high quality, nutritious, made from scratch meals program in 7 school districts and CVES. The program is responsible for serving over 5,000 students a breakfast and lunch each day in our area school districts. Primary responsibilities will be to the 4 districts listed in the location above.
Paid Time off: Follows school calendar, school breaks off, snow days off, 15 sick days, 4 personal days.
Retirement System: New York State and Local Retirement System (NYSLRS)
Health Insurance: 15% of premiums paid by employee or $4,500 annual health insurance buyout
CEWW health insurance consortium is the same as 15 local school districts.
Requirements for position: Must Meet Civil Service Requirements
https://www.clintoncountygov.com/sites/default/files/employment/pdf/JobDescriptions/S/School%20Lunch%20Manager.pdf
Please send all inquiries to:
Champlain Valley Educational Services Attn: Management Services
P.O. Box 455 Plattsburgh, NY 12901
Email: applicants@cves.org
Champlain Valley Educational Services (CEWW BOCES) is an Equal Opportunity/Affirmative Action Employer