Computer Specialist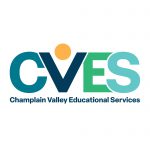 Website Champlain Valley Educational Services
Reply by: March 29, 2023
Salary: $39,799
Effective Date:  Immediate opening
Location: Itinerant, Essex County
Position Information: 12-Month Position, 35 hours per week September through June
Summer Hours: 30 hours per week July through August
Paid Time off: 20 paid holidays, snow days off, 15 Vacation days, 18 sick days, 5 personal leave days, 3 family illness days and 3 bereavement days per occurrence
Retirement System: New York State and Local Retirement System (NYSLRS)
Health Insurance: 9% of premiums paid by employee. BOCES pays 91% of premium.
CEWW health insurance consortium is the same as 15 local school districts.
Employee paid benefit options:
Vision, Dental, & Life insurance through Guardian
403 (b) & deferred comp 457 plans available
125 plan for unreimbursed medical & dependent care (flex plan)
Requirements for position: Must meet minimum qualifications per civil service.
https://www.clintoncountygov.com/sites/default/files/employment/pdf/JobDescriptions/C/Computer%20Specialist.pdf