Adult Literacy Teacher/ Case Manager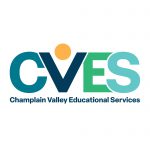 Website Champlain Valley Educational Services
Reply by: March 27, 2023
Minimum Starting Salary: $49,465
Location: Essex County Office (ACAP), Elizabethtown
Anticipated Start Date: Immediate Opening
Position Information: 10 Month Position, follows school calendar: Adult Literacy Instruction & wrap-around services planning and referrals.
Paid Time off: School holidays off, snow days off, 15 sick days, 4 personal leave days,                                    and 3 bereavement days per occurrence
Retirement System: New York State Teacher's Retirement System (NYSTRS)
Health Insurance: 14% of premiums paid by employee. BOCES pays 86% of premium.
CEWW health insurance consortium is the same as 15 local school districts.
Employee paid benefit options:
Vision, Dental, & Life insurance through Guardian
403 (b) & deferred comp 457 plans available
125 plan for unreimbursed medical & dependent care (flex plan)
Requirements for position: NYSED Teaching Certification, NYSED Adult Education Certification, or ability to obtain.
Apply: On-line at https://www.cves.org/employment/
Please send all inquiries to:
Champlain Valley Educational Services
Attn: Management Services
P.O. Box 455
518 Rugar Street
Plattsburgh, NY 12901
518-561-0100 ext. 220
Email: applicants@cves.org
Champlain Valley Educational Services (CEWW BOCES) is an Equal Opportunity/Affirmative Action Employer