Success Stories
A Room Full of Opportunity 
    A spacious room with state-of-the-art media features can host a variety of events. The new CVES Conference Center was built for adaptability.   
    The room can be flexible for any group size. The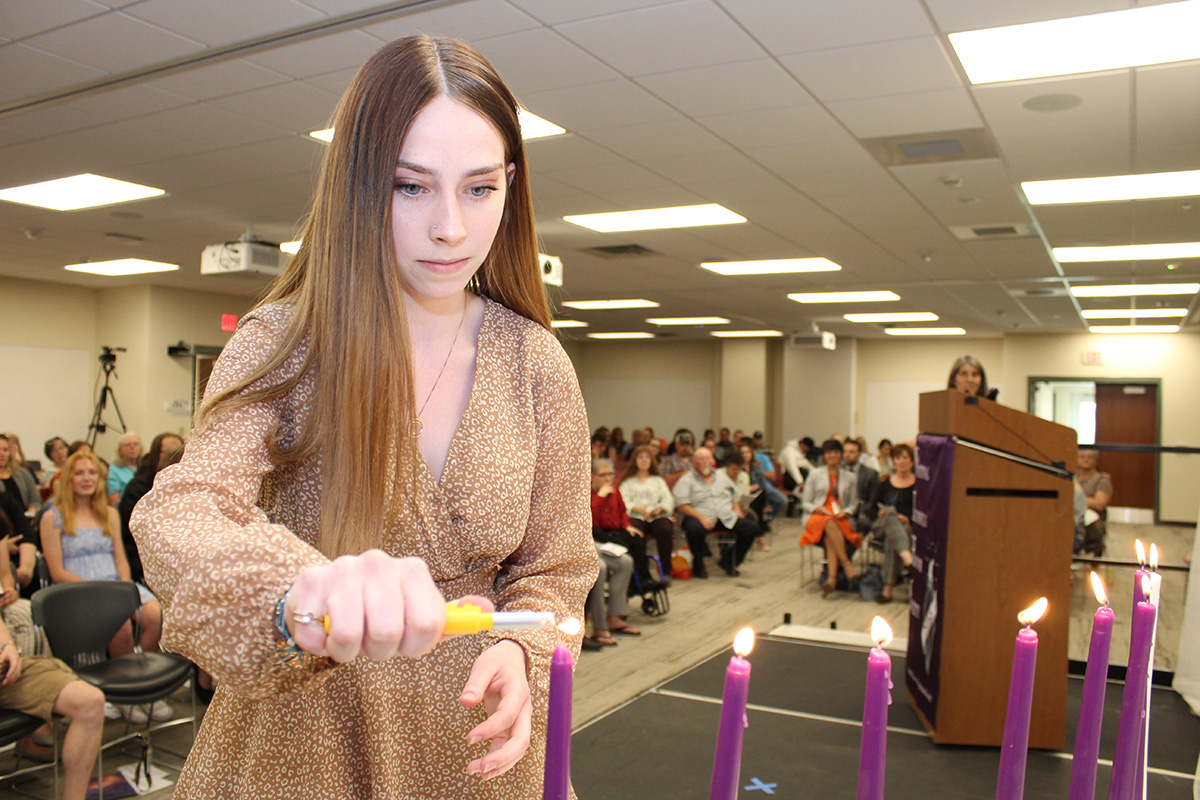 re are four dividers for the option of smaller meetings. But take away the dividers, the room can seat about 350 people, theater-style, or 175 people with tables.    
A HOME FOR EVENTS  
    The space is capable of serving various needs for workshops, events and meetings. During district negotiations, the room was divided into three separate rooms. Teams were able to speak privately in separate rooms, but then they were able to come together and discuss in the center room.   
    "I love how functional the room is," Administrator for Instructional Services Michelle Lawrence said. "The rooms are so functional because they are so module. We can change them however we want to depending on the size of the event."  
    Another major success was Pathways to Leadership, which came through a multi-part series, using the Conference Center. The program, supported by component school districts, identified current education professionals who could advance their leadership roles by seeing future instructional or educational administration leadership opportunities.  
    The Center was used for meetings for ELA standards, the spelling bee, model schools and principals. There have also been National Technology Honor Society and High School Equivalency ceremonies held in the Center.  
BRINGING EVERYONE TOGETHER  
    Opening Day was held in the Center this past September, which welcomed every employee from CVES. Prior to the Conference Center, CVES had to rent spaces within the community that were large enough. Assistant Superintendent of Educational Services Amy Campbell described the atmosphere as "amazing," with everyone fitting at an in-house location.   
    The Center is also equipped with the space for catering, accommodating furniture and cutting-edge technology capabilities.   
    The Conference Center welcomes in-person, hybrid and virtual sessions. Big screens make it easily visible for people in the room, and the camera has the ability to zoom in and pick up audio crisply. This gives virtual attendees the feeling to being present.  
    "The Center seamlessly incorporates virtual guests into meetings," Campbell said. "The room acts as a participant. It tracks speakers so virtual guests can see and hear clearly. The audio also makes virtual guests sound as though they are sitting there with you."   
    The tables and chairs are on wheels, so they can easily be moved around. There are power outlets and towers throughout the whole room, so everyone can bring their own devices.   
    "We are starting to generate a lot more interest in using the conference rooms," Lawrence said. "We're starting to get a lot more workshops here, too."   
CONTINOUS SUPPORT  
    From July through December, the Conference Center has hosted 140 sessions and welcomed over 2,700 participants. With the regular use, a smooth system has been integrated when renting out the space. The Center can host full day and evening events.   
    "Our Conference Center is able to play host to countless educators of our region," Campbell said. "The room is versatile and capable of hosting a variety of events. This new component of our facilities is one we are proud of and certainly a fantastic way CVES can provide support to education in the North Country."