The Regional Spelling Bee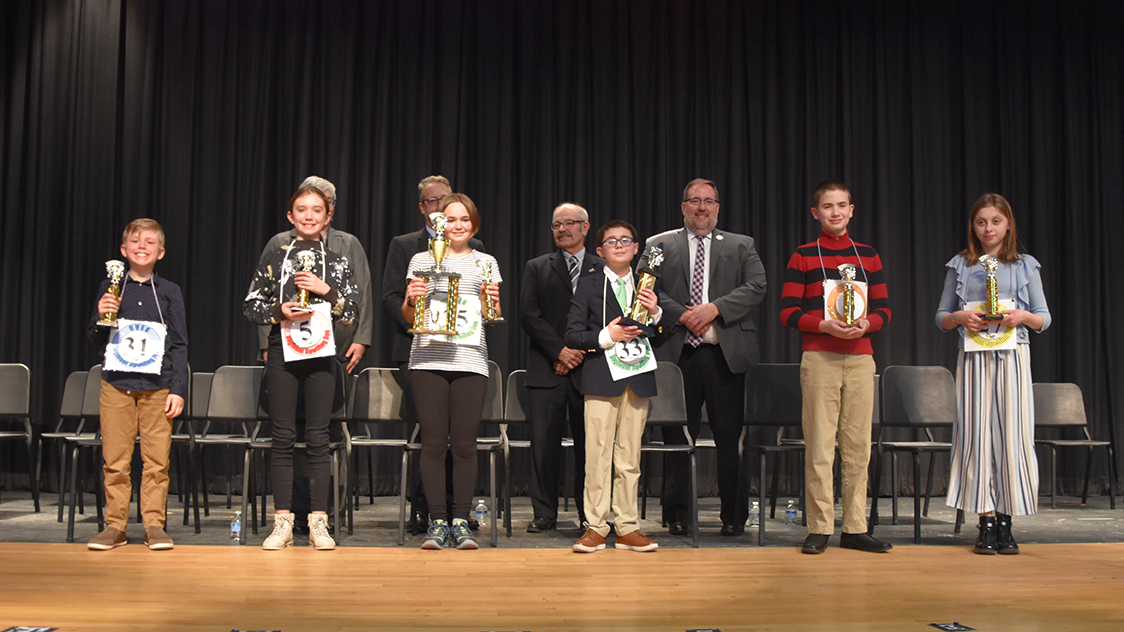 Can you spell "impressive?" Because that's what the students in this year's Regional Spelling Bee were!  
The CVES Regional Spelling Bee was held in the Peru High School auditorium on Monday, March 13. We are so proud of all the spellers that competed from component school districts.  
Congratulations to the Grand Champion and Grade 6 Champion winner Leah Rini from Beekmantown.  
Sixth-grader Mitchell Durocher from Northeastern Clinton was the 1st runner-up. From Peru, Charlotte Isecke won Grade 8 Champion and Vincenzo Francesconi won Grade 7 Champion. Madeleine Riedell from Plattsburgh was awarded with Grade 5 Champion. The Grade 4 Champion was awarded to Mason Peck from Boquet Valley. Congratulations to all the champions of the Spelling Bee.  
The official Spelling Judges were Sarah Hackett, Daniel Valenzuela and Rebecca Banker. The official Scoring Judges were Ed Mason and Aaron Heroux. Cheryl Dodds was the reader and the director of round 4 and word selector, and Ann Mazzella was the alternate reader. The event was hosted by Mountain Lake PBS Spotlight Producer Paul Larson.  
The timekeeper was Heather Walsh. The timekeeper alternate and Grade 4 level tracker was managed by Nicci Molinkski. The rules committee and Spelling Room monitors were spearheaded by Karen Arnold, Kristin Fiegl and Sarah McCarty. The Grade Level Trackers and registration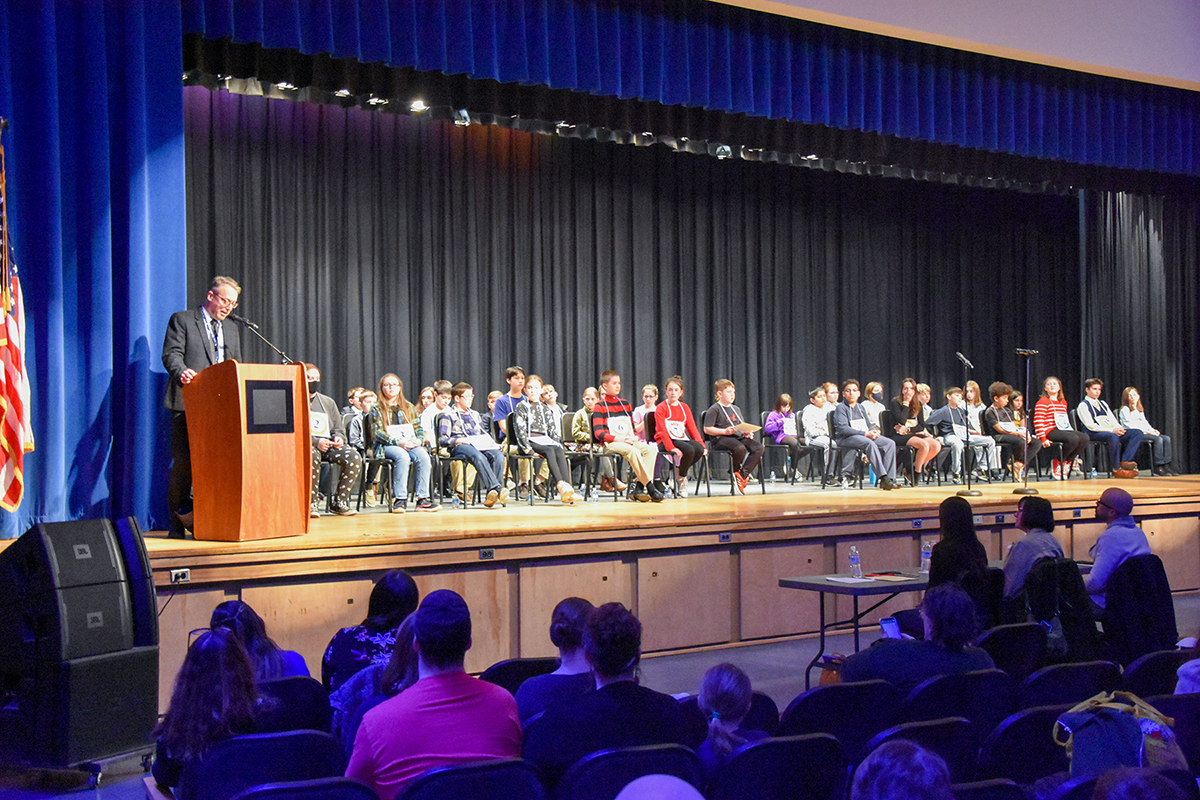 table was managed by Hilary Eilers, Fiegl, Kathryn Brown and Arnold. The audio and facilities were handled by Matt Lefevre and Christopher Urban.  
We want to thank everyone involved in the success of this year's Regional Spelling Bee, especially the continuous support from our community, schools and our very own District Superintendent Dr. Mark Davey, CVES Board President Michael St. Pierre and Assistant Superintendent of Educational Services Amy Campbell.  
Thank you to Mountain Valley Federal Credit Union, PlattCo Cooperation, the Boquet Valley Federation of Teachers, Rulf's Orchard, Chazy Orchards, Chazy PTO, Nothern Insuring Agency, SeaComm, TwinState Technologies, uFirst Federal Credit Union and Schluter Systems for being proud sponsors of our event!