Special Education Increases Social Media Presence
---
Special Education Increases Social Media Presence
---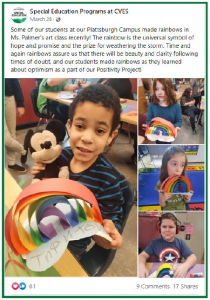 PLATTSBURGH
— Showcasing the great events happening within the CVES Special Education Division is not challenging.
Why, might you wonder?
Well, it's simply because students' lives are being positively impacted every day. In the beginning of December, Director of Special Education Matt Slattery and Communications and Publications Manager Joey LaFranca started to talk about  increasing the division's social media presence.
What was originally casual conversation became much more.
"When I joined CVES in late November, one of my first conversations with Matt involved how to boost social media presence," LaFranca said. "I quickly saw how many amazing things were happening in these schools and wanted to showcase the great work of our staff, students and everyone involved in Special Education."
PLANS BECOME REALITY
It was not long before posts started to roll out on Facebook, and the social media response was fantastic.
The main goal focused on showcasing the wide range of services offered within Special Education and reaching students' families.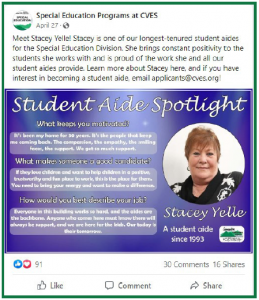 "We have loved the response we have seen from posting content on our Facebook page," Slattery said. "While posting on Facebook certainly is not a new idea, this type  of social media strategy was a new adventure for us and something we certainly look  forward to continuing."
Posts started as a once-a-week campaign beginning in February and eventually increased to two posts a week as the academic calendar moved toward June.
Slattery did not want to rush the process and opted to take small steps and observe the social media response.
One interesting component of the campaign was establishing target audiences.
"Some might say the obvious answer is students, but our main target audiences are actually the students' families and loved ones as well as our staff and community," LaFranca said.
"We want to give our students' families a chance to see what their children are up to throughout the day. At the same time, it's fantastic for our teachers and staff to see different aspects of their jobs shared so they can take pride in what they do."
CONTENT CREATION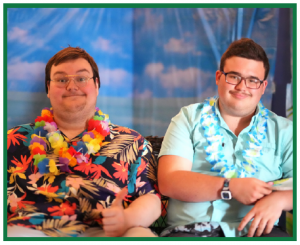 As great as the new social media plans were at the start, there needed to be content to make any strategies come to fruition.
That has turned out to be one of the plan's most enjoyable aspects.
"Since we started this, there have been a number of times where I have reached out to Joey and said, 'Hey! We have some great Facebook content from our staff here to post,'" Slattery said.
"There have been other times where we have coordinated with Joey for him to go to our Plattsburgh or Mineville campuses to take photos of different events happening."
Whether it's sharing photos of students in classrooms, on the playground or working in the North Country community, there are so many excellent scenes to be captured and shared.
Anytime LaFranca works with the division, he shares his photos with Assistant to the Director of Special Education Angie Lecuyer who clarifies what students have photo clearances.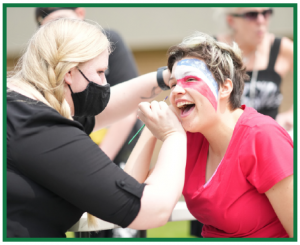 "Once Angie tells me which students have photo clearances, those photos are getting posted right away," LaFranca said. "Angie and I make a great team making sure the students are cleared, and honestly, this has become one of the favorite parts of my job. I love capturing the smiles of the students and everything happening in Special Education."
In addition to photos, social media has also been used to share school newsletters, infographics and other pertinent  information pertaining to the division.
So as the new school year approaches, be on the lookout for more posts on Facebook  and stay tuned to see what could be next.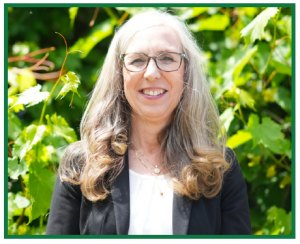 "We are excited to continue this project in the 2022-23 school year because we know we have a foundation of success we can build from," Slattery said.
"I am thankful for the team that we have to make this happen, and even more importantly, I am thankful we have amazing students and staff who make it easy to share the successes of Special Education."
---
Read the full "Annual Report" here.