Teacher Aide/ Student Aide (2023 School Year)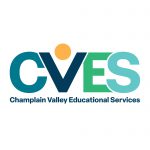 Website Champlain Valley Educational Services
Minimum Starting Salary: $20,226 plus longevity payments and potential for $5,000 health insurance buyout.
Retirees: Individuals retired as a teacher aide/student aide or like position: Starting salary of $23,000 plus $5,000 annual payout for waiving access to platinum plan 2: $28,000 potential in first year
Longevity Payments:   $500 payment after 100 days worked
                                     $750 payment after 200 days worked
                                     $750 payment after 400 days worked
                             Paid in lump sum and added to base salary

Position Information: Multiple Positions, Full time/10 month position, follows school calendar
Retirement System: New York State and Local Retirement System (NYSLRS)
Health Insurance: 10% of premiums paid by employee. BOCES pays 90% of premium.
CEWW health insurance consortium is the same as 15 local school districts.
Employees may receive a $5,000 per year payout for opting out of Platinum Plan II (5 Year Waiver- Employee may still receive insurance through the Bronze plan: Employee pays 20% of the Plan Premium- BOCES pays 80% of the Premium.)
Requirements for position: Civil Service Application, High School Diploma
Fingerprinting will be reimbursed by the BOCES for dates between July 1, 2022 and June 30, 2023 (for this position.)
Click Here to Apply for Plattsburgh Campus