Personnel Specialist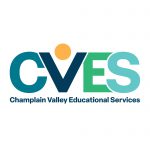 Website Champlain Valley Educational Services
Reply by: January 26, 2023
Starting Salary: $40,000
Location: Itinerant within the BOCES- Primary location at Northeastern Clinton CSD (NCCS)
Anticipated Start Date: Immediate Opening
Position Information: 12 Month Position, 240 Workdays, 35 hours per week September- June
Summer Hours: 30 hours per week July-August. The successful candidate's office is expected to be located at the NCCS district office with primary duties being to support HR and payroll functions for the district. CVES will provide support and training with current inhouse staff already working in HR and payroll.
Paid Time off: 20 paid holidays, snow days off, 15 vacation days, 18 sick days, 5 personal leave days, 3 family illness days and 3 bereavement days per occurrence
Retirement System: New York State and Local Retirement System (NYSLRS)
Health Insurance: 11% of premiums paid by employee. BOCES pays 89% of premium.
CEWW health insurance consortium is the same as 15 local school districts.
Requirements for position:  Must Meet Civil Service Requirements
https://www.clintoncountygov.com/sites/default/files/employment/pdf/JobDescriptions/P/Personnel%20Specialist%20(Schools).pdf
Apply at cves.org/employment
Please send all inquiries to:
Email: applicants@cves.org
Phone: 518-561-0100 ext. 220
Champlain Valley Educational Services (CEWW BOCES) is an Equal Opportunity/Affirmative Action Employer