CVES Names Diane Thompson as New Special Education Principal
PLATTSBURGH — Champlain Valley Educational Services is proud to announce Mrs. Diane Thompson as its new Special Education Principal at the William A. Fritz Center in Plattsburgh.
Thompson brings more than 30 years of educational experience with her to CVES. She most recently served as the Director of Secondary Programs for Special Education in the Greenville County School District in South Carolina and began her new position on July 1, 2022, after her May Board appointment.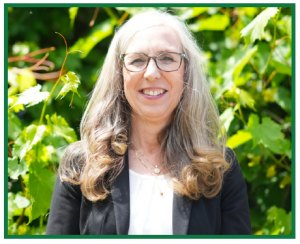 "I felt that this would be a perfect opportunity to come back when I heard about this position," Thompson said. "The opportunity to return to the North Country and work in this setting is absolutely the fulfillment of a dream."
When Thompson says it was the perfect chance to
come back, some might wonder what she means by
that.
Well, she graduated from Peru Central School
District in the 1980s, and her first substitute
position was right in the CVES Special Education
division in 1993 working with students in the
swimming pool.
"We are thrilled to have Mrs. Thompson join our Family of Professionals at CVES," District Superintendent Dr. Mark Davey said. "Her wealth of knowledge and experience is a perfect match for our organization, and our Plattsburgh Special Education campus is in excellent hands with her leadership and passion."
After a year with CVES, Thompson's impressive resume began to grow.
Thompson moved to the Horry County School District in Myrtle Beach, South Carolina, in 1994 to take a full-time job as a Special Education teacher at North Myrtle Beach High School. She then became the Transition Coordinator for high schools in Horry County School District in 2000 before taking an assistant principal role a year later at Socastee High School (South Carolina).
In 2004, Thompson's North Country roots called her back home. She spent a combination of five years as principal at Northeastern Clinton Middle School, Rouses Point Elementary and Bailey Avenue Elementary in Plattsburgh.
Thompson transitioned back to Horry County in 2009 to become a principal at St. James Middle School and then, principal at Socastee Elementary School. Seven years later, she was tapped for the Director of Secondary Programs for Special Education in Greenville, South Carolina.
Some may have called it a career after all that time, but for Thompson, retirement was not on the docket just yet.
"I knew that I was not going to fully retire," Thompson said. "I retired from South Carolina and had all my years completed, but ultimately, I knew I wanted to finish my career in a setting where I was connected with students, families, faculty and staff."
Before arriving back in the North Country, Mrs. Thompson was working with Greenville County Schools in South Carolina where she served as Director of Secondary Programs and helped oversee more than 12,000 Special Education students across 100 schools.
CVES ended up being the perfect landing spot for Thompson.
"I was looking for the right niche for me to be connected in a smaller setting and use my background in Special Education," Thompson said. "I really enjoy the North Country and am extremely proud and excited to be back where my roots are."
Now as principal, Thompson has great support from other members of the leadership group within the division.
"In our Special Education division, we have a common theme among our staff of being passionate about helping students and truly making a difference in their lives," Director of Special Education Matthew Slattery said. "Mrs. Thompson is the perfect fit for our building, programs and services, and our communities served. She will continue to
move our Plattsburgh campus forward in the best interest of our students and as a regional provider that specializes."
Thompson features a Bachelor's of the Arts in Education from the University of South Carolina at Coastal Carolina (Myrtle Beach, South Carolina), a Master's in Special Education from Francis Marion University (Florence, South Carolina), and a Master's in School Leadership from the University of South Carolina (Columbia, South Carolina).
"I want to become part of this family that already exists here," Thompson said. "I want to continue to help build a sense of family and community especially with so many new faces.
My goal is to help create an environment together with the CVES family where faculty and staff want to come and make a career here and eventually have a waiting line to work here. We strive to continue to be a premier, top-of-the-line environment that welcomes everyone."