CVES BOCES Board Appoints Mr. Mark Brown as Principal of the CV-TEC Satellite Campus
July 22, 2021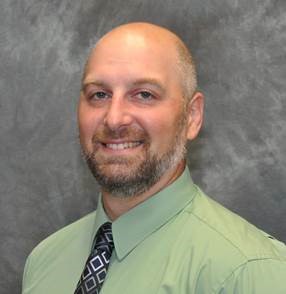 Champlain Valley Educational Services (CVES) is pleased to announce the appointment of Mark Brown as Principal of the CV-TEC Satellite Campus following the CVES BOCES Board meeting on July 14, 2021. Previously, Mr. Brown was the Digital Arts and Design teacher at CV-TEC. He began his duties at CVES on July 19, 2021.
Mr. Brown said of his appointment, "Career and Technical Education has been at the core of how I've defined myself as an educator since I began teaching. I'm proud to now have the opportunity to lead the CV-TEC Satellite Campus and can't wait to get started."
He has been the Digital Art and Design teacher at CV-TEC since the 2008-09 school year. He graduated from SUNY Plattsburgh with a Master of Science in Teaching in Grades 7 – 12 Mathematics in 2008 and received his Certificate of Advanced Study (CAS) from SUNY Plattsburgh in May 2021.
Dr. Mark Davey, CVES District Superintendent, said, "Mark will be replacing our veteran principal Jim McCartney who has been with CVES for 20 years. Mark has been an outstanding teacher at CV-TEC. He has been a leader in the student organization SkillsUSA where our Career and Technical Education students compete and have been successful in winning medals at regional, state, and national competitions. He has also been a leader among his colleagues involved in our BOCES-wide Strategic Planning initiative, Shared Decision-Making Team, and other important roles. Supporting Mark's move to his new role of Principal and CVES' Chief Information Officer (CIO), is a natural progression for him."
CVES Board President Michael St. Pierre said, "We are very pleased that Mark is making the transition into an administration role with CV-TEC to support our students and staff. He has long been an active and visible faculty member whose goal has always been to provide our students with the best possible preparation for a career or higher education. He is an excellent addition to our Administrative Team."
CV-TEC Director Michele Friedman said, "We are excited and proud to have Mr. Brown join our leadership team. His exemplary commitment and dedication to Career & Technical Education will continue to be an asset to the North Country."
The CV-TEC Satellite Campus is located at 518 Rugar St., on the former County Airport. The CV-TEC programs currently offered at the Satellite Campus include Welding, Heavy Equipment/Diesel Mechanics Technology, New Visions: Medical Careers, Adult Education programs, online high school, and CVES' Ed2Go program. Mr. Brown will also have shared oversight of the New Visions: Applied Engineering Program, currently housed at the CVES Plattsburgh Main Campus.