CVES BOCES Board Appoints Mr. Joseph Coakley as Director of Labor Relations 
Champlain Valley Educational Services BOCES Board Appoints Mr. Joseph Coakley as Director of Labor Relations 
Plattsburgh, NY – July 20, 2021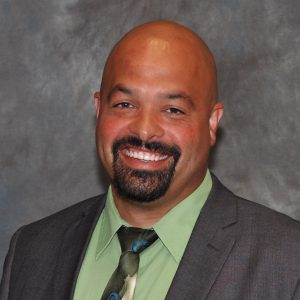 Champlain Valley Educational Services (CVES) is pleased to announce the appointment of Mr. Joseph Coakley as Director of Labor Relations following the CVES BOCES Board meeting on June 9, 2021. Most recently, Mr. Coakley was the Principal at Flanders Elementary School in Malone. He began his duties at CVES on July 1, 2021.
Mr. Coakley said of his appointment, "What attracted me to this position was having the ability to help multiple school districts at the same time. I am very excited to join the CVES BOCES family, and I'm happy that CVES is once again offering the Labor Relations service directly to its component school districts."
Dr. Mark Davey, CVES District Superintendent, said "I am very pleased to have Mr. Joseph Coakley join our Administrative Team and support our component districts. Mr. Coakley has everything we were looking for in a Director of Labor Relations: experience in education administration, including teacher/staff employment, negotiations, personnel matters and benefits issues, etc.  He has a solid reputation as a highly regarded and effective teacher and principal throughout our Upstate region.  His many years of experience as both a teacher, a principal and his new role will be a benefit to our 16 component school districts."
CVES Board President Michael St. Pierre said, "Mr. Coakley understands the inner workings of a school district as not only a place for instruction, but also as a place of employment for the approximately 3,000 teachers, staff and administrators in the CVES service area. He is also someone who grew up in the North Country, attended Beekmantown CSD, and is very familiar with our local schools, their operation and their Labor Service needs. The CVES Board is very pleased to have Mr. Coakley on the CVES team."
Mr. Coakley had been the Principal of Flanders Elementary School in Malone since 2016, Assistant Principal at Malone Middle School from 2013 – 16, and a Technology Education Teacher at Northern Adirondack Central School from 2003 – 12. He graduated from SUNY Oswego with a degree in Technology Education in 2003, a Master's in Curriculum, Instruction and Assessment from Walden University in 2007, and received his Certificate of Advanced Study (CAS) from SUNY Plattsburgh in 2010. He was Certified by the NY State Education Department as a School Building Leader in 2016, and as a School District Leader in 2019.
The CVES BOCES Labor Service works with component school districts to support their labor relations and personnel matters. This service includes support for school districts' contract administration, contract interpretation, negotiations, seniority, personnel matters, employee benefits, and progressive discipline.