CVES BOCES Appoints Matthew Slattery as Director of Special Education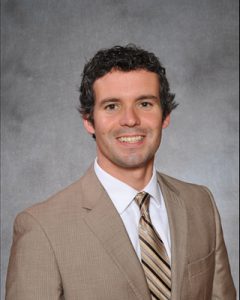 Champlain Valley Educational Services BOCES Board Approves Matthew Slattery as Director of Special Education
Plattsburgh, NY
Champlain Valley Educational Services (CVES) is pleased to announce the appointment of Matthew Slattery as the Director of Special Education following the CVES BOCES Board meeting on December 11, 2019. Currently, Mr. Slattery is the Principal of Peru Intermediate School, and he will begin his duties at CVES on February 3, 2020.
CVES Board President Larry Barcomb said, "We are excited to welcome Mr. Matthew Slattery back to CVES where he began his career as a Special Education teacher in 2002." Dr. Mark Davey, CVES District Superintendent, said "Mr. Slattery brings a wealth of educational administrative experience from his positions at Peru, Beekmantown and NCCS, and Special Education teaching experience at Plattsburgh High School. We are fortunate indeed to have Matthew leading our Special Education Division."
Mr. Slattery stated, "It is with great honor and excitement that I return to CVES to work in collaboration with the faculty, staff, administration and component districts toward our shared goals of providing the best programs and services to support student success in the North Country."
Matthew Slattery is currently in his 18th year as an educator, serving as the Peru Intermediate School Principal since 2013, and Beekmantown Elementary School Principal from 2009-2013. He received his Certificate of Advanced Study (CAS) from SUNY Plattsburgh in 2008, and is certified by the NYS Education Department as a School District Leader.