The Positivity Project makes its impact
The Positivity Project makes its impact
Special Education Division
---
BY JOEY LAFRANCA
CVES Communications and Publications Manager
There's plenty of positivity at CVES' Special Education Division. That's because it's now a partner school of The Positivity Project, which means faculty have resources to 32 weeks of grade-level presentations for daily 15-minute digital lessons and much more.
"This has been an outstanding resource for our students as well as our faculty," Special Education Principal Nicole O'Connell said. "You hear the word positivity, and that's exactly what this is. The amount of positivity and quality education we gain from this is outstanding."
Through the project, teachers are provided with off-the-shelf Google Slides that can be easily delivered through video, activities and classroom discussion. Students have the opportunity to learn about 24 different character strengths throughout the school year with these presentations. Each week, the campus focuses on one specific character strength, and the teachers and students embrace the time to learn.
"I think it is great," teaching assistant Heather Ford said. "The children can reflect on what they have done and learned through the week. They can use it and have great examples to implement in the real world."
The system elaborates on what character truly is. Rather than just describing it as grit or self-control, The Positivity Project considers character built around a student's thoughts, feelings and actions. The character strengths themselves stem from courage, wisdom, humanity, transcendence, temperance and justice.
"I have seen it in my classroom give really great examples while we are reading books," teacher Savanna-Lin Boadway said. "You see different characters showcase the character traits we go over as part of the project. My students really reflect on those good behaviors, such as kindness. It puts it right into their day, and you can't ask for more than that."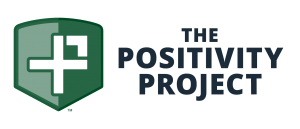 Learning these character strengths helps children establish a foundation for genuine self-confidence in self-awareness and also stresses the importance of working together. The ability to work with others and the teamwork character strength was recently reinforced in teacher Maddy Seller's classroom when she was working with a student who enjoys being independent — but sometimes too independent.
"We have one student who has a hard time working as a team and just wants to work by herself," Seller said. "Every single aspect of this project makes you have to work as a  team. For our classroom, it has been great to understand that you have to work with people."
The student Seller works with said she wanted to be a truck driver when she grows up. "I told her that even in that profession you need to communicate with people," Seller said. "I referenced the project, and the student really understood. This Positivity Project has helped with that learning process."
It's moments like this that seem so innocent, but The Positivity Project's impact can be  seen with a bit more analysis. So, through daily lessons and week-to-week instruction, accompanied by various assemblies where participants are recognized for their work on  character strengths, students learn lessons vital for their futures.
"To me, one of the beautiful things of the Positivity Project is it's something our entire  division contributes and participates in for the social and emotional development of our students," Director of Special Education Matt Slattery said.
"Whenever we have an initiative that we can all pull in the same direction, the impact is  powerful. You kind of forget how powerful it can be until you see it in action. Kudos to our  divisional staff, Principal O'Connell, and the Positivity Project Implementation Team for making this initiative come to life for our students."